Our client has transferred his mail service to a third party server like the one using Google apps,MX records points to another server.We need to disable the Parallel Plesk Panel email service for this domain to avoid the local delivery.
Following is the procedure to disable mail service.
Login to your control panel.
Select the domain.
Click on mail tab.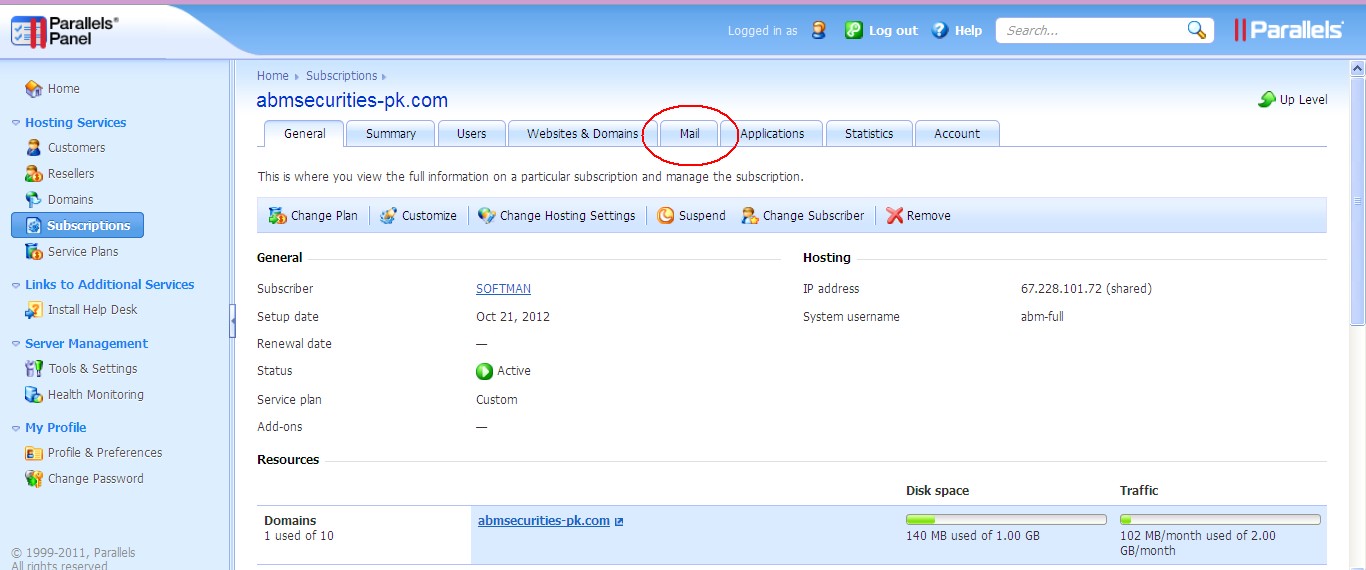 Un check Activate mail service on domain.