If you experience issues using FileZilla, it is possible that a firewall program on your system is disrupting with the connection. Modifying the "transfer mode" in the FileZilla configurations will usually fix this.
[wpfmb type='info' theme=2]New to FTP? I recommend reading our article on FTP Getting started guide.[/wpfmb]
These guidelines describe how to turn on passive mode for FileZilla.
Start the FileZilla program if it isn't already running.
Click Edit, Settings in the menu bar. The "FileZilla Options" window will appear.
Select Connections, then FTP on the left hand side.
Choose the Passive (recommended) option.
It should look like this: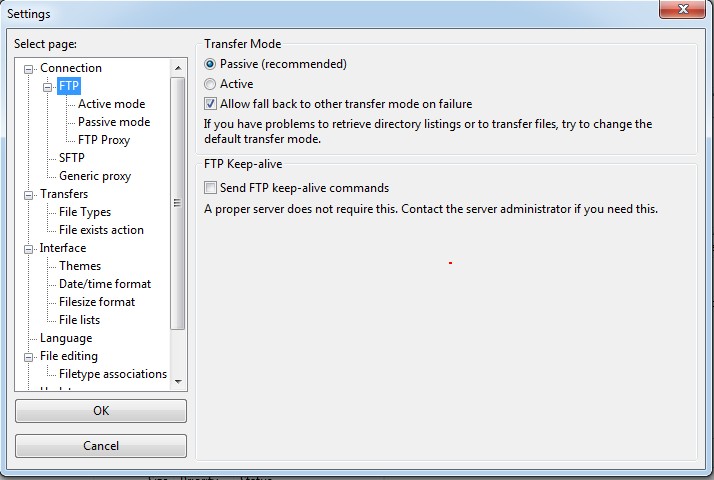 After you've created the changes, just click OK to close the screen, then try to link and see if it has solved the issue.
How to set Active mode in Filezilla FTP client:
Although it's very unusual, we've also observed of a scenario where you need to use "active mode" instead of passive mode. In particular, you may need to do this If at all you connect and log in using user id and password, the connection is dropped when trying to retrieve directory listing, giving the error message: "Failed to retrieve directory listing"
This error can be solved by changing the FTP mode from passive to Active,
Just follow the steps above, but choose "Active" instead.