What Plugins Do You Need?
There are WordPress themes and plugins for almost any need imaginable, even those of one-of-a-kind sites in highly specific niches.
You can utilize many designs and plugins to create a unique website, whether you're seeking free live chat plugins or plugins for photographers.
However, there are a few major types of necessary plugins that most working WordPress sites should have:
Content management – While WordPress includes basic capabilities for authoring, publishing, and managing a number of material kinds, specialized page builder plugins may speed up your workflow and make your content more accessible with appealing landing pages.
Editing and formatting plugins, image optimization plugins, galleries, and many other custom post types are all included in the content management category.
Plugins for social sharing, marketing, and SEO – Any website that wants to reach out to a wider audience needs tools for improving searchability and social media distribution.
Website performance – Plugins can improve website performance by reducing loading times, optimizing pictures, and improving user experience.
WordPress security plugins can back up your site, install firewalls and other anti-hacking precautions, and protect your site from spam and spam comments.
Website Analytic – see where you're succeeding and where you need to improve. Analytics plugins can use Google Analytics to break down any site's traffic and help you better understand your visitors' conversion rates and audience.
Free WordPress plugins are some of the best options. Others provide both free and paid versions with additional features. These plugins are simple digital downloads that have been rated four stars or higher by thousands of WordPress users.
Some of the Best WordPress Plugins are as follows:
Really Simple SSL
WPForms
Yoast SEO
It is critical to optimize your content for search engines in order to increase traffic to your website. Yoast SEO is a WordPress SEO plugin that helps you enhance your site's searchability in every aspect.
Yoast grades material for keywords and metadata automatically and flags areas for improvement. Yoast is a free WordPress plugin with a premium version for more features available from the WordPress plugin directory.
The cost is nothing. For one website, premium rates start at $89 per month.
Jetpack

Jetpack was originally designed for WordPress.com, a hosted WordPress site, but it is now accessible for self-hosted WordPress sites as well. It's a "one-stop-shop" for social media sharing, site statistics, and SEO.
Users can choose which Jetpack features they want to use and personalize them. It's accessible from the WordPress Plugin Directory in both a premium and free edition.
When paid annually, the price is $47.97/month.
WordFence Security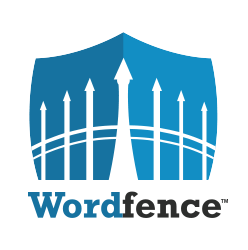 WordFence Security is a full-featured security solution for WordPress sites that are hosted on their own servers. WordFence Security is a free and premium plugin that provides a firewall with many capabilities and security against hacking, malware, and viruses.
WordFence also features real-time traffic monitoring and email alerts for serious issues.
Plans start at $99 per year.
MonsterInsights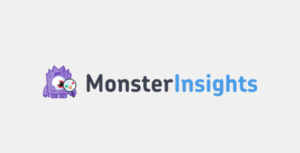 MonsterInsights integrates Google Analytics features directly onto your WordPress dashboard. Without explicitly installing or interacting with Google's extensive analytics engine, this plugin allows you to track traffic, clicks, visitor statistics, and more.
MonsterInsights is a premium plugin from third-party developer MonsterInsights.com that comes in a variety of plans.
Plans start at $199 per year.
WP Rocket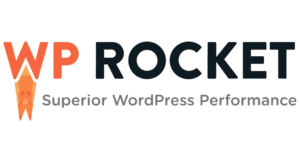 WP Rocket is one of the greatest premium caching plugin alternatives currently available for improving site functionality. While there isn't a free version, the user-friendly layout, reduced load times, and lazy loading options more than makeup for it.
It's easy to set up and customize, with database optimization and two alternative cache preloading methods. It'll speed up any WordPress page in no time.
Plans start at $49 per year.
WooCommerce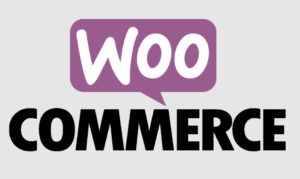 WooCommerce is one of the most widely used e-commerce plugins on the market. This plugin comes with everything you'll need to create a full-featured online store on your WordPress site.
WooCommerce is entirely customizable, with a variety of themes and product page layouts, and it can handle both physical and digital goods sales, as well as affiliate marketing.
From WordPress, you may start utilizing WooCommerce in either its free or premium edition.
Price: A triennial plan starts at $24.95 per month.
Pretty Links

Affiliate links might be lengthy and unattractive. Pretty Links is a WordPress membership plugin that allows marketers to conceal links using their site and domain name. It has different plan tiers.
All options include auto-linking to keywords as well as a year of maintenance and updates.
Plans start at $79 per year.
Really Simple SSL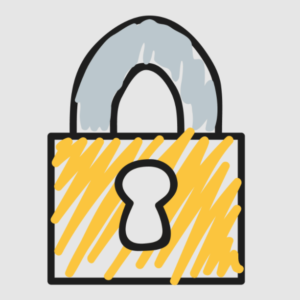 Really Simple SSL converts a site from HTTP to HTTPS with one click. This plugin enables you to convert your complete site to a secure one in a single step, avoiding Google's "Not Secure" warnings.
Really Simple SSL keeps your site's URLs up to current, handles redirects, and improves security. To use this free plugin, you'll need to get a free SSL certificate, however, paid versions are available for usage on numerous sites.
Plans start at $29 per year.
WPForms

WPForms is one of the most user-friendly contact form plugins available right now. WPForms Lite, one of the top free WordPress plugins, is also a good option.
It's a wonderful primer for email marketing and creating an email list or obtaining subscribers for more effective lead generation, thanks to its drag and drop form builder.
It protects against spam and is fully customizable in pro versions. It also integrates seamlessly with services like MailChimp, making it one of the most popular WordPress plugins for good reason.
Final Thoughts about Plugins
These plugins should get you on the correct track, whether you're a humble blogger or a business owner trying to protect your services with an e-commerce site.
Plugins and widgets are straightforward to use and administer, with simple tutorials and affordable pricing options. They may be used on any WordPress site or page.
However, no matter which plugins you use or how fantastic they are, you must back up your site with dependable hosting to ensure an exceptional user experience for your clients and visitors.
Check out our WordPress hosting options today, or use our website builder to build a solid website from the bottom up.