Webuzo is a single user control panel/Application Manager which allow users to install popular web applications like WordPress, Joomla and  drupal etc  with a single click. No Sys Admin level expertise are required to install such applications, it is an cPanel like  control panel.Webuzo is  suitable for both Dedicated or Virtual Private Server (VPS). Almost 240 web applications are supported by Webuzo. 
Thanks to its advanced technology which is a mixed blend of all the web server software such as Apache, PHP, MySQL, Apache Tomcat, PERL, MongoDB, Python, etc. It also has administering tools like phpMyAdmin, RockMongo, etc. 
Installation:
Run the following commands as root user:
wget http://files.webuzo.com/install.sh
Once you have downloaded, you have to change permission of that file to 755:
Finally, run the main command to install Webuzo:
Above step will take some time to complete the installation process.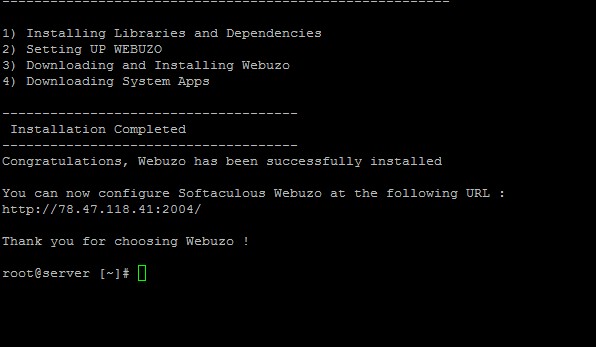 Once you've seen Installation Completed message, it means Webuzo has been installed successfully. You can now open a web browser and continue the webuzo setup process. Use given URL in the Webuzo Installer screen which will be your server IP address at port 2004:
Now fill in all required fields accordingly but leave the License Key field blank.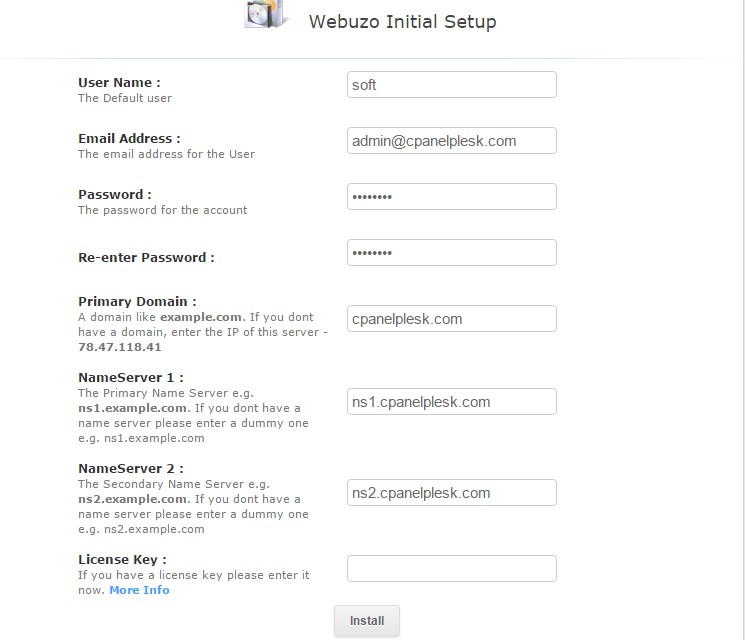 Once the installation successful, Now go ahead login to Webuzo Control Panel at port 2004.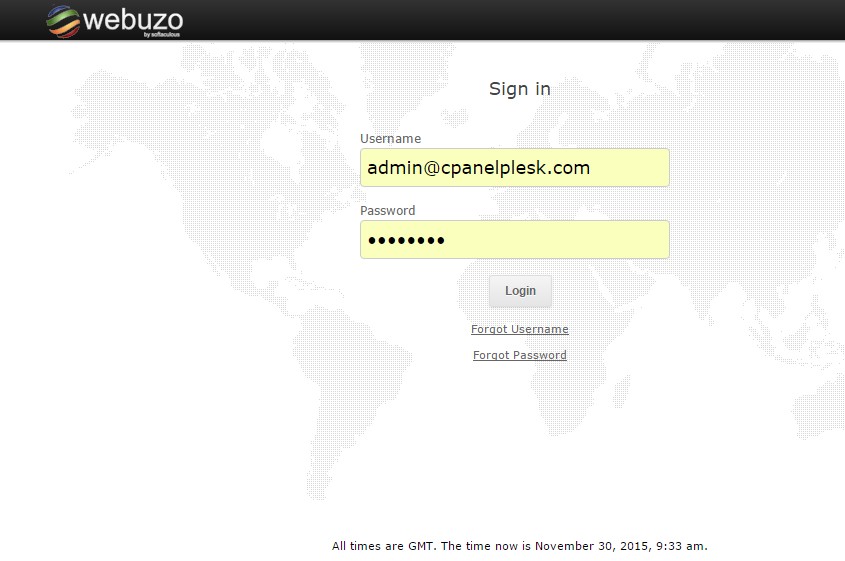 After Login Click  'end user Panel' Link
The Complete cPanel Like Control panel will appear in front of you in "Enduser Panel"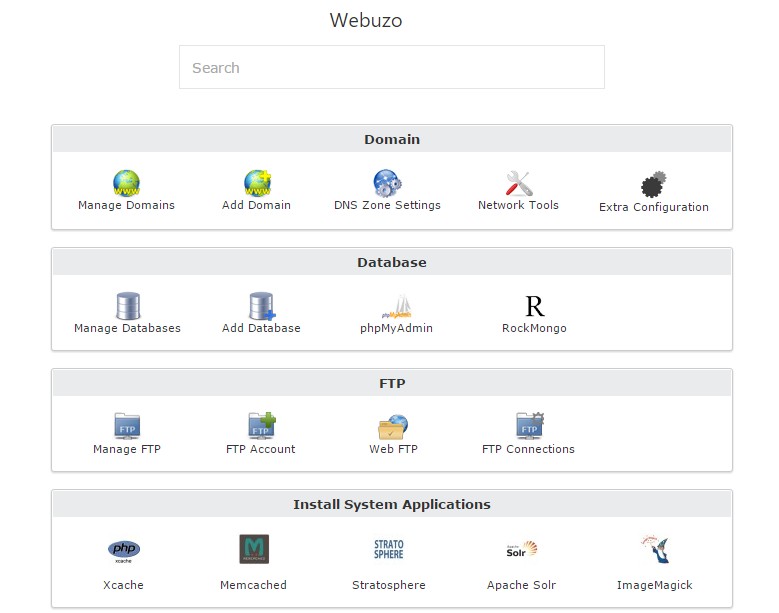 Now, installation is over you can download various scripts.
You can install open blogs, Click Blogs (Visible in Left Side Menu) -> Select OpenBlog -> Install
Similarly you can install Mail Client 'Squirrelmail' listed in Right Hand Panel under Mails Section.
Just Like Web Apps we can also manage and quickly install System apps , click to App link visible at top of the Panel and install app according to your choice.
You can set up a new domain into Manage domain section.
Lots of options are available with Webuzo Admin tool, you can explore them and utilize them.But there are certain restrictions also, only limited packages are provided with Open Source version of the package, for real advantages you should purchase license key from the software seller.
To finish up , it is a good solution for the users which do not have a System Admin level of expertise and needs to utilize these Web and System based applications.
That's all we have to do.  You also like to know How To install webuzo On CentOS, Please check that and also Give your opinion below if you experience any issues or to discuss your ideas and experiences.