Almost all server and account settings can be customized through cPanel's Web Host Manager – WHM.
Most website hosts using cPanel do not allow access to WHM for domains organised on a shared server. WHM accessibility is often given only to accounts hosted on dedicated solutions.
If you are a SiteGround customer and your account is organised on a dedicated server, you will have full access to your server's WHM.
To change passwords from WHM, you should first log in by going to:
http://yourdomain.com/whm
Root password can be changed from:
Home »Server Configuration >>Change Root Password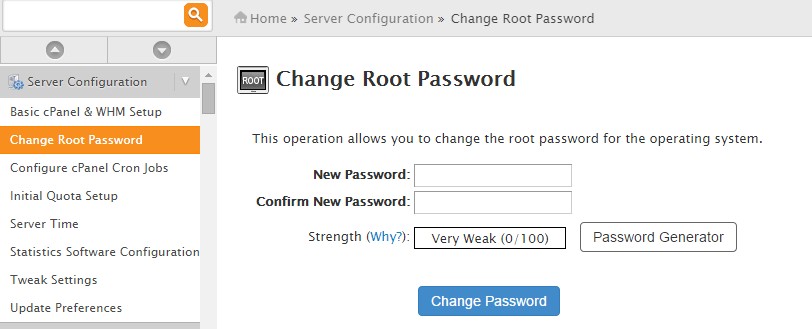 You can type the new password here and click on the change password button.
Also you can use the password generator option for making the password more secure.