We recently talked about WordPress backup.Now this is the time to tell you about the wordpress security issues.
WordPress is the most well-known writing  blog and CMS system on the Internet which creates it a preferred focus on for online hackers. Having a WordPress website indicates that you have to take some additional initiatives to be able to protected your information.Here is a conclusion of the best methods for securing a WordPress. It is important to bring up that these actions don't assurance a 100% security against hacking attempts, mostly because a 100% protected websites does not available, but they will protected you against almost all hacking strikes.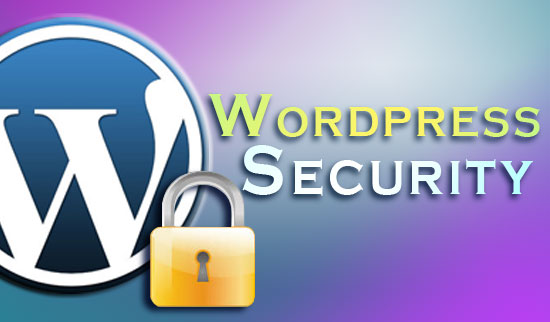 1-Secure Hosting
Not all web hosting service suppliers are reasonable quality and, in fact, hosting vulnerabilities account for a huge amount of WordPress sites being compromised.
When selecting a web host company, don't simply go for the most affordable you can find. Do your research, and make sure you use a well-established company with a good track-record for powerful precautionary features.
It's always worth paying a bit extra for the satisfaction you get from understanding your site is in safe arms.
2-keep WordPress Updated
Then, the next step is to make sure you always have the most latest version of WordPress set up. Upgrading WordPress is relatively simple and fast, and can be done through the WordPress admin panel in your web browser. If the most latest version of WordPress is not compatible with the editions of PHP and mySQL set up in your web server or web host, I suggest you go to the attempt to update those to make sure your version of WordPress is up to date.
3-Use strong passwords 
WordPress sites are mostly hacked by the hackers using your password.You will be amazed to know that there are many individuals that use words like "admin" or "123456" for their admin login information.Such security passwords can be quickly guessed and they are on the top of the record of any attack. A excellent tip is to use an whole sentence that seems sensible to you and you can keep in mind quickly. Such security passwords are much better than single phrase ones.
4-List of security plugins to be installed
Now you will need to install some security plugins to secure your website.
Akismet: This will prevent spam comments.
Chap Secure login: This will encrypts your password.
Wordfence Security: This is full-featured security plugin,It blocks all the attack on your site.
Grow Map Anti Spambot plugin: This plugin will add a confirm check box below comment form.
Bullet Proof Security: Protects your site via .htaccess.
Login Lock Down: This plugin prevent people who try to login your wordpess dashboard.
Block brute-force attacks
WP Fail2Ban
Brute Force Login Protection
Brute Protect
So these are the possible tips you can do instantly to secure your wordpress,I will soon update you with more tips.
Stay Connected and share this post with your friends.