Keep in mind that if you alter the name of a database, you'll need to update user permissions and any scripts that reference it.
NOTE: If you want the same database user to have access to the renamed database, make a note of the database's current username, which may or may not be the same as the current database's name.
In cPanel, click on MySQL Databases.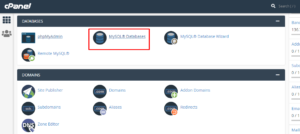 Scroll down the page to the Current Databases section.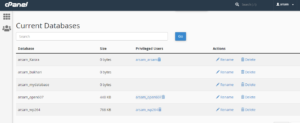 Locate the database you're about to rename and make a note of or recall the database user who has already been allocated to it. This is something you'll need to know.

To get started, go back to the cPanel main page.
Step 1: Renaming the Database
Click on phpMyAdmin in cPanel. (It should take you to a new tab)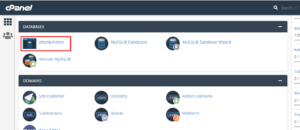 In the left-hand column, select the database you want to rename.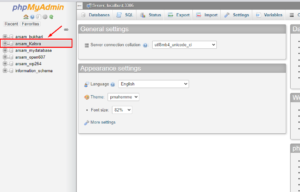 Now, click on the Operations tab.

Where you find "Rename database to:" enter the new database name.

To begin, press the Go button.

When it asks if you want to create a new database and delete the old one, select OK to continue. (Now is a good opportunity to double-check that the new name is spelled correctly.)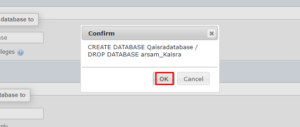 Step 2: Reconfiguring User Permissions
If your hosting package includes cPanel, you'll have to change user rights.
Return to the cPanel home page.

Go to MySQL Databases and choose it.

Scroll to the bottom of the page to the Add User To Database section.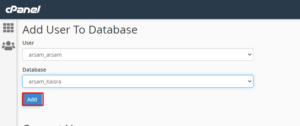 Choose a database from the drop-down menu (should be the new name).

Choose a database user from the drop-down menu (the same one that used to be associated with this database).
Select the Add button.
Check the box next to All Privileges on the Manage User Privileges screen that opens.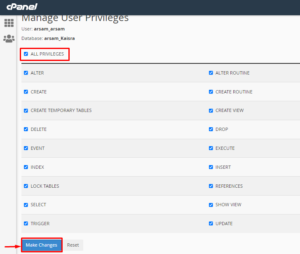 Click on the Make Changes button.
Step 3: Update Scripts
If you want any scripts or programs that reference this database to continue to work, you may need to update them because the name has changed.