This tutorial will show you how to use phpMyAdmin to copy or duplicate a database. Begin by logging in to phpMyAdmin through cPanel or Plesk. The steps stated in the video guide above are listed below.
Choose the database you want to replicate from the drop-down menu (by clicking on the database from the phpMyAdmin home screen).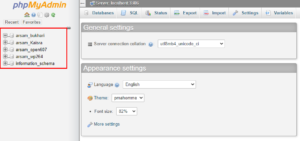 Select the Operations tab once you've entered the database.

Go to the section where it says Copy database and scroll down.

Fill in the new database's name.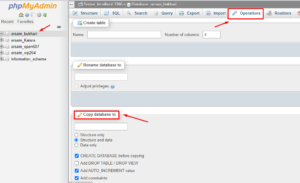 To replicate everything, select structure, and data. You can also choose Structure Only if you only want the columns and not the data.

To build a new database, check the box CREATE DATABASE before transferring.
Make sure the box Add AUTOINCREMENT value is checked.
To continue, click the Go button.
Select the Home icon.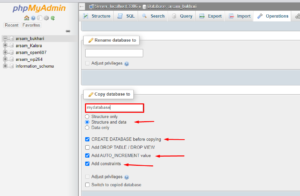 In the left column, you'll see your new database listed. If you look inside, you'll notice that the database is a duplicate of the prior one.