For the security purposes many large organizations like banks, websites, government sites force there users to change their password on regular basis. This will prevents unauthorized access to your systems and stop hackers from logging in with a stolen password.
If you have multiple WordPress sites, then you should force users to update passwords after a specific period of time.
Moreover , if you recently noted any suspicious activity on your WordPress sites, then you should immediately expire all existing user passwords and ask them to update with new passwords.
This tutorial will guide you to enable password expiration in your WordPress website.
1. Install Required Plugin
Login to your WordPress admin control panel and install WP Password Policy Manager plugin to your WordPress site.
2. Configure Password Policy
After successful installation of plugin go to Settings >> Password Policies . You will get screen like below . Configure policies as per your requirements.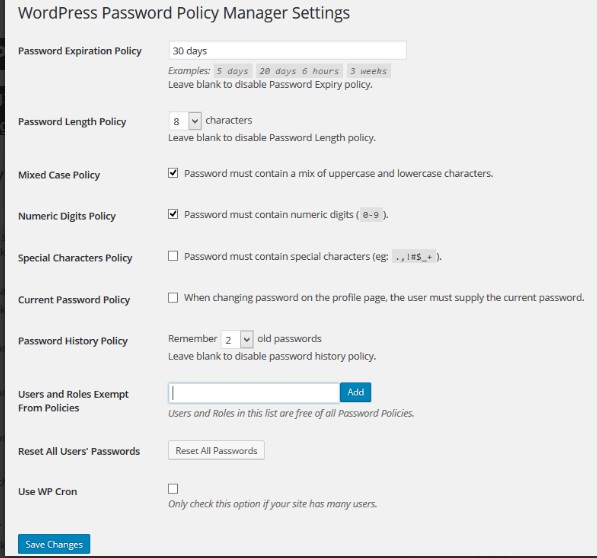 All the options are very well descriptive so you can easily configure it. you can specify the password strength and the number of days for password expiration.