Many users wants to work with WordPress in different languages for various users, but as soon as you change the website language, the Dashboard does as well. what if you want to keep the Dashboard in English, but display the site in French for the users? In this article we will see how do this.
Before proceeding, we'll clear the following terms:
Site Language: The language in which the site is display to users
Dashboard Language: The language in which the WordPress Dashboard is shown
Please note that we are here only referring to change the WordPress Dashboard language.
Changing your WordPress Language
Step 1. Log in to the WordPress Dashboard.
Step 2. Click Settings in the navigation menu, then click the General link.
Step 3. Click the drop-down menu next to Site Language, and choose your preferred language.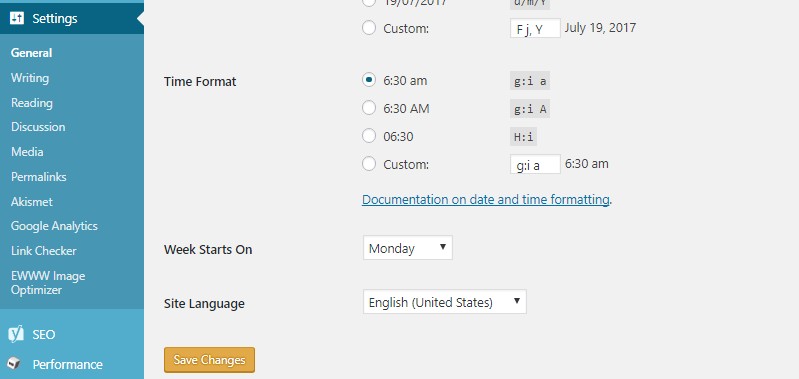 Step 4. Click the Save Changes button. You will then see the website displayed in the language you selected.
Congratulation, You have successfully change your Dashboard Language in WordPress!