We were having this error on a newly created sub domain on Plesk 9.5 server with windows 2008/ IIS 7.0.
HTTP Error 500.19 – Internal Server Error  The requested page cannot be accessed because the related configuration data for the page is invalid.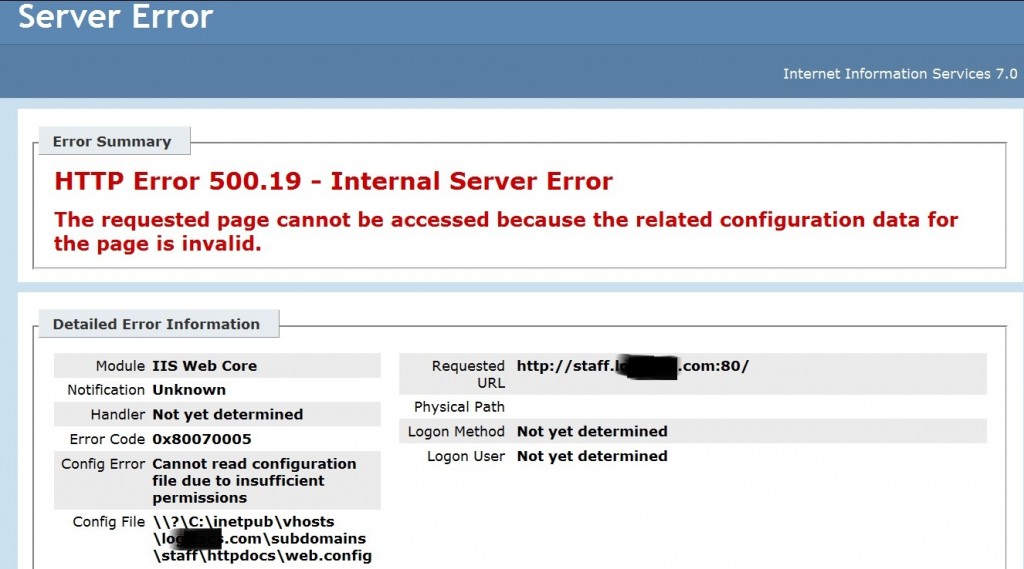 comparing the permissions of httpdocs folder of primary domain with subdomain  we found that "Plesk IIS WP User" (IWPD_username) was missing in sub domain. Adding the user to subdomains httpdocs folder solved the error.
The error only appears for plesk created subdomains that are outside the httpdocs folder of main site.