Seemab Saleem
Linux Server Administrator, Web Hosting engineer. I'm dealing with Linux servers since 2014. I started this blog to share the work i love with the world . let me know if you need any assistance. Thanks!!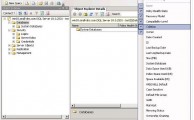 Last days I have an issue that I could not resolve for 2 days.It is lastly settled with the help of MS. I assumed that i should publish it online in hopes that it'll facilitate some other to resolve it. Sometimes when we try to connect database through the MSSQL Server management studio 2008 we […]
To configure your email account with outlook Please Go to Tools from Menu Bar > Account Settings > New > Next > check the Manually configured settings or additional server types from bottom > Next > Next OR If you have already configured than Please go to Tools from Menu Bar > Email accounts Your […]
If you ever have need to delete specific messages from your mail queue then don't worry and just use the following commands. This will help you out to get rid of messages in the mail queue. To view a list of the messages in the queue… [box style='info']  exim -bp[/box] To remove a single message […]
You may check the current Horde mail version through following location. [box style='note'] /var/cpanel/horde/version [/box] If you have an access to the server then you may login to SSH and go to the above path to check the Horde mail version.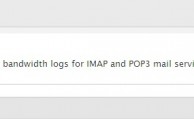 To disable the bandwidth monitoring module in cPanel  do the following: [box style='note'] Go to WHM >> Service Configuration >> Service Manager. [/box] Search for 'cPBandwd'. You will see a check box unchecked that . Click save and that should be it.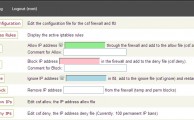 You can use .htaccess file in order to prevent an access to your webpage from specific IP. A .htaccess is a kind of settings file that can be used for things like establishing password-protected directories and to reduce accessibility based on IP. What other things you can do with .htaccess file, read my posts here. […]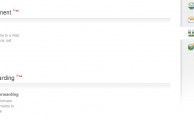 Handling several domains from a single website hosting account is relatively easy but will require you to properly set up some DNS configurations and create add-on domains. What is an addon domain? Addon domains are a kind of virtual hosting that enable you to manage multiple websites from one hosting account. Addon domains share the […]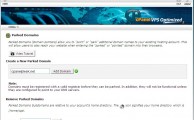 Directing two URLs to the same web page is a excellent way to divert visitors to your website from several different domains. You can do this in two ways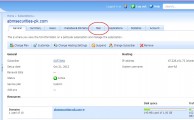 Our client has transferred his mail service to a third party server like the one using Google apps,MX records points to another server.We need to disable the Parallel Plesk Panel email service for this domain to avoid the local delivery. Following is the procedure to disable mail service. Login to your control panel. Select the […]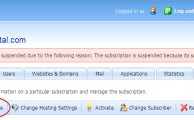 If your web page is offline and when try to unsuspend through the Plesk control panel you may be receiving the following message by email: [box style='error'] Error: The subscription is still suspended due to the following reason: The subscription is suspended because its subscriber was suspended. [/box] This happens because the domain was set to […]